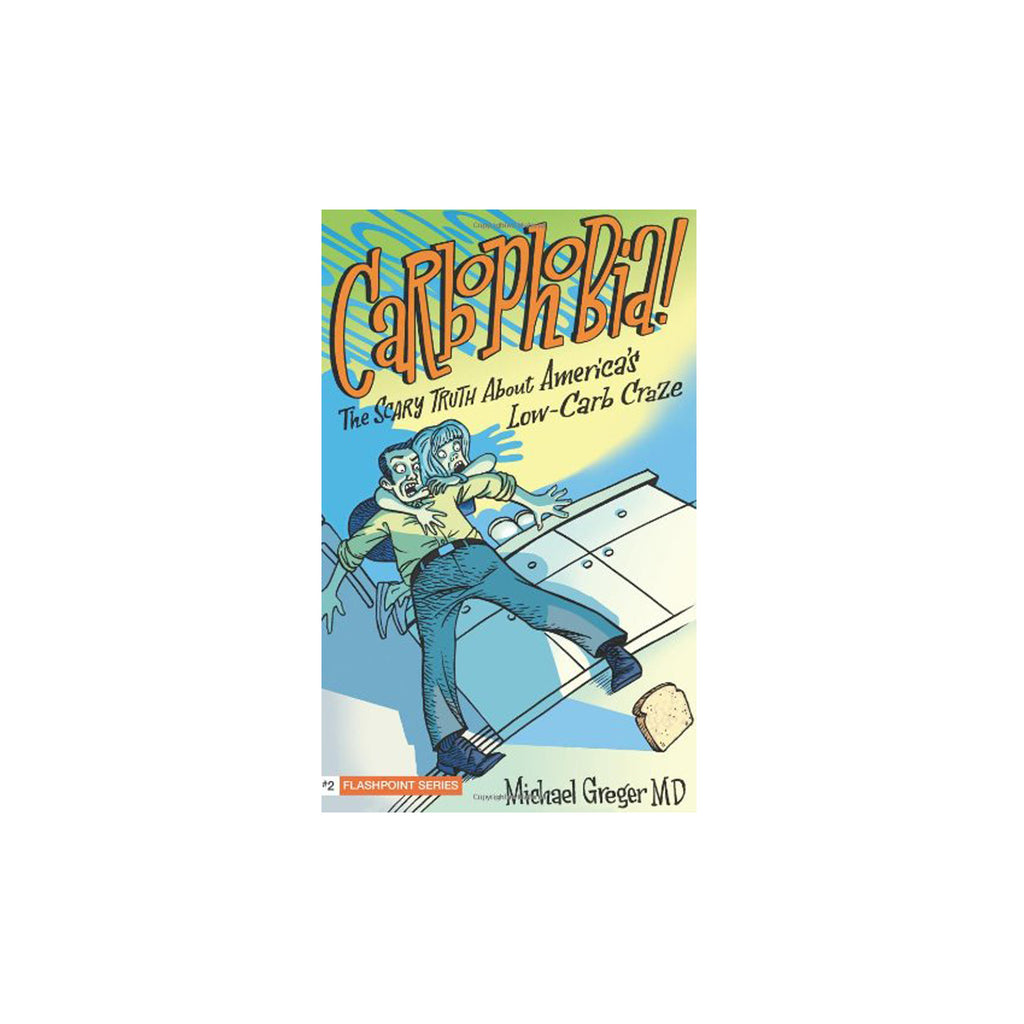 Carbophobia: The Scary Truth about America's Low-Carb Craze
---
Everywhere you go these days, it seems, the Atkins "A" can be found. In the first six months of 2004, no fewer than 1,864 new "low-carb" products were launched—everything from low-carb pasta to low-carb gummy bears. Yet warnings from medical authorities continue to pour in. The American Dietetic Association—the largest organization of food and nutrition professionals in the world—calls the Atkins Diet "a nightmare of a diet," and the American Medical Association has published an official scathing critique. The National Academy of Sciences, the American Cancer Society, the American Heart Association, the Cleveland Clinic, Johns Hopkins University, the American Kidney Fund, the American College of Sports Medicine, and the National Institutes of Health all oppose the Atkins Diet. In fact, there does not seem to be a single major governmental or nonprofit medical, nutrition, or science-based organization in the world that supports it. How then has the Atkins Corporation managed to mislead millions of people onto its diet?

In the first book of its kind, Dr. Michael Greger draws together decades of research exposing the dangerous truth behind the low-carb lies. Carbophobia decisively debunks the purported "science" behind the low-carb claims, documents just how ineffective the Atkins Diet and other low-carb plans have been in producing sustainable weight loss, and lists the known hazards inherent to the diet. This is not a case of academic "he said/she said." This is a case of a multibillion-dollar corporation with a financial stake in ignoring all the current evidence-based dietary recommendations no matter what the human cost.

From Publishers Weekly

Vegetarian nutrition specialist Greger dedicates this goal-oriented volume to discrediting the effectiveness and healthfulness of low-carbohydrate diets, especially the ubiquitous Atkins Diet. But the author, creator of www.AtkinsExposed.com, says his book is "not the Dr. Greger Diet versus the Dr. Atkins Diet. This is a century of medical science versus the Atkins diet." In fact, Greger cites hundreds of respectable resources that back up his theories; of the volume's 176 pages, 72 are filled with lists of references. The 104 remaining pages are generally reader-friendly and compelling, although readers might feel that they're stuck in the middle of a mud-slinging war instead of receiving helpful diet advice (for example, Greger points out that "on August 3, 2004, the legal department of the Atkins Corporation sent me a letter threatening to sue me for speaking out against the Atkins Diet on my website," and then spends a chapter refuting the corporation's claims). Still, this is an interesting counterpoint to a diet philosophy that has swept the nation, and it raises valid points that anyone concerned for their health may want to consider before committing to a low-carb existence. (Mar.)

Copyright © Reed Business Information, a division of Reed Elsevier Inc. All rights reserved.
---
Share this Product
---
More from this collection