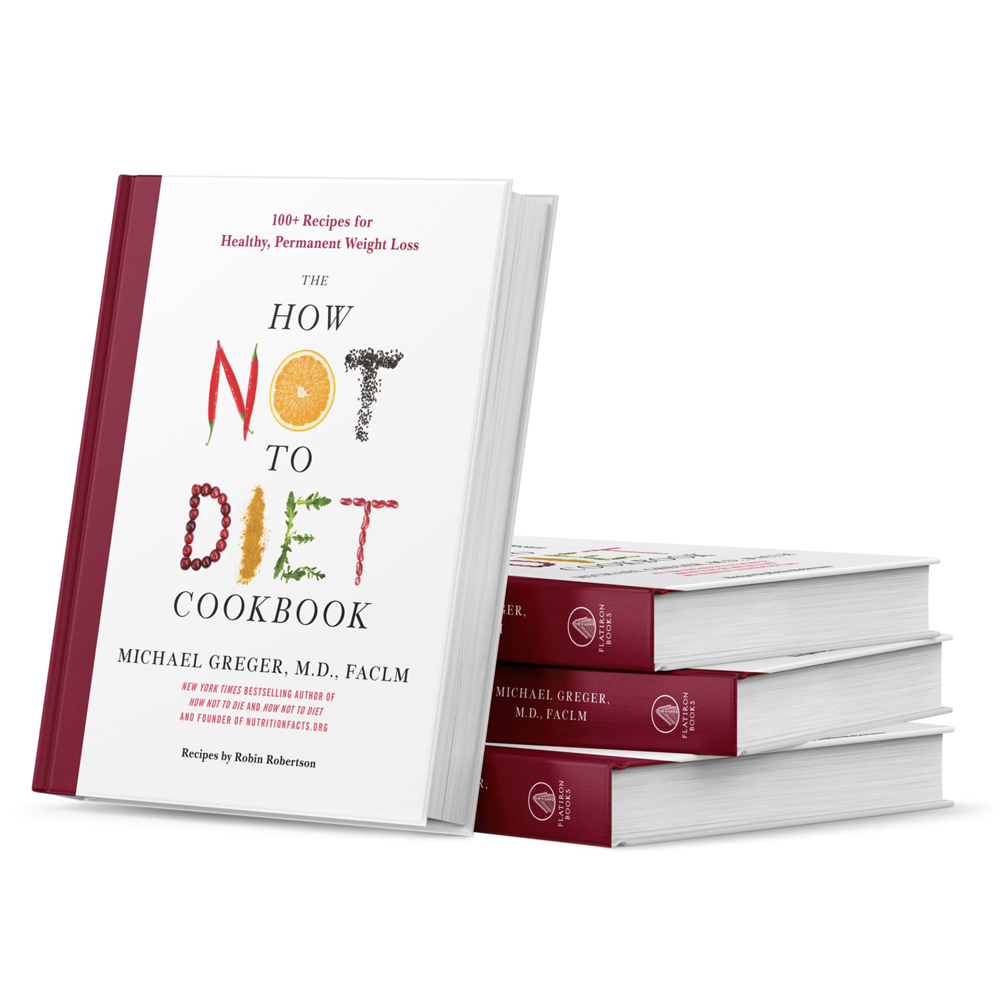 The How Not to Diet Cookbook
---
Diets don't work almost by definition. Going on a diet implies that, at some point, you will go off the diet. Short-term fixes are no match for long-term problems. Lifelong weight control requires lifelong lifestyle changes. It's not what you eat today or tomorrow that matters, but what you eat over the next months and years, so you have to find lifestyle changes that fit into your lifestyle.
From Michael Greger, M.D. FACLM, author of the New York Times bestseller How Not to Die and How Not to Diet, with recipes by Robin Robertson, comes his second full-color, strikingly photographed cookbook that shares the science of long-term weight-loss success in delicious, satisfying, and even decadent recipes. 
How Not to Diet's eating program is effective in achieving weight loss, but it's so much more. Compared to more traditional approaches to dieting, plant-based nutrition encourages you to eat ad libitum, which means you can eat as much as you want. No calorie counting, no portion control. The primary strategy is to improve the quality of food, rather than restricting the quantity of food.
In this companion book, The How Not to Diet Cookbook includes Dr. Greger's findings, based on the best available research, to optimize his Daily Dozen for weight loss. The collection also features hearty meal plans and an overview of his twenty-one weight-loss accelerators, as outlined in How Not to Diet. 
The How Not to Diet Cookbook is primed to be a revolutionary new addition to the cookbook industry: incredibly effective and designed for everyone looking to make changes to their dietary habits to improve their quality of life, weight loss notwithstanding. 
---
Share this Product
---
More from this collection