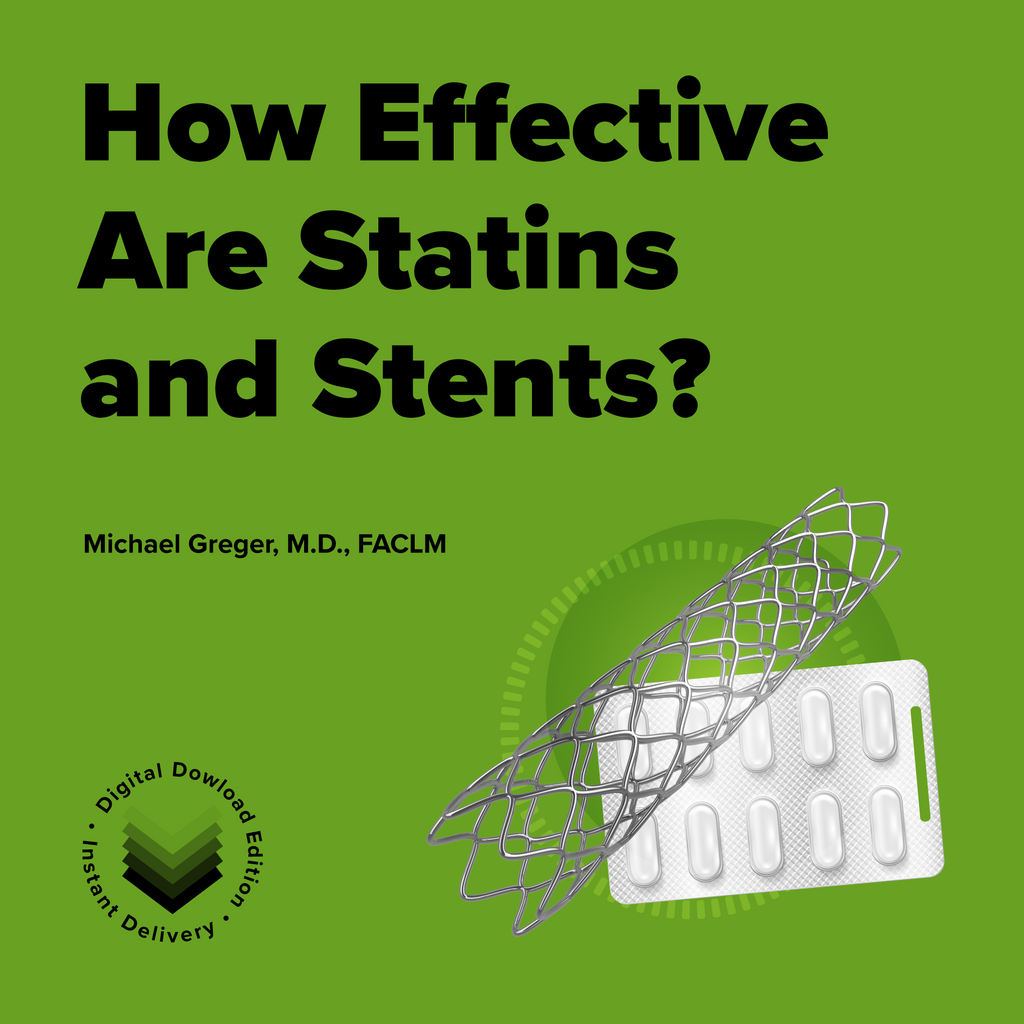 How Effective Are Statins and Stents? [Digital Download]
---
Overview
Outside of an emergency setting, there appear to be zero benefits to angioplasty and stents. Stents don't prevent heart attacks, they don't extend your life, and based on sham "placebo" surgery trials where they cut into you but don't actually place a stent, they don't even help with symptoms! But wait, that would mean hundreds of thousands of people are exposed to the risks of these operations for nothing? How do the doctors justify it? How do they get patients to sign up for it? And wait, why doesn't it work if in fact, you're opening up a blocked artery?

And that's just the first half! As you can see below I also covered the pros and cons of cholesterol-lowing statin drugs, dived deep into an exploration of the true risks and benefits so people can make a fully informed choice.
Here's a list of the videos I gave sneak peeks of in the webinar:
Do Angioplasty Heart Stents Work?
Why Angioplasty Heart Stents Don't Work Better
Are Heart Stents Safe?
Weighing the Risks and Benefits of Angioplasty Heart Stents
Do Heart Stents Work for Angina Chest Pain?
Why Are Stents Still Placed If They Don't Work?
How Cardiologists Game the System
How Common Are Muscle Symptoms from Statins?
Who Should Take Statins?
Are Doctors Misleading Patients About Statin Risks and Benefits?
The True Benefits vs. Risks of Statins
How Much Longer Do You Live on Statins?
Can Cholesterol Get Too low?
Are PCSK9 Inhibitors Safe and Effective?
All of these videos will eventually be available for free on NutritionFacts.org.
Upon ordering, you will receive instant delivery of multiple, easy-to-view digital video formats:
Streaming Video
M4A File
M4A Zipped
---
Share this Product
---
More from this collection